A nest of purity
Stepping through the doors of this design hotel in Marrakech meant treating yourself to a break and also discovering a new definition of the luxury hotel spa.
The Ostelo hotel aimed to offer a place of purity with purified ambient air enriched with negative ions. The choice of natural materials to avoid the chemical pollutants of certain lacquers, varnishes and other interior fragrances contributed to the atmosphere of purity during stays at Ostelo. To capture the last chemical molecules, nanoparticles acted, among other things, from the ground.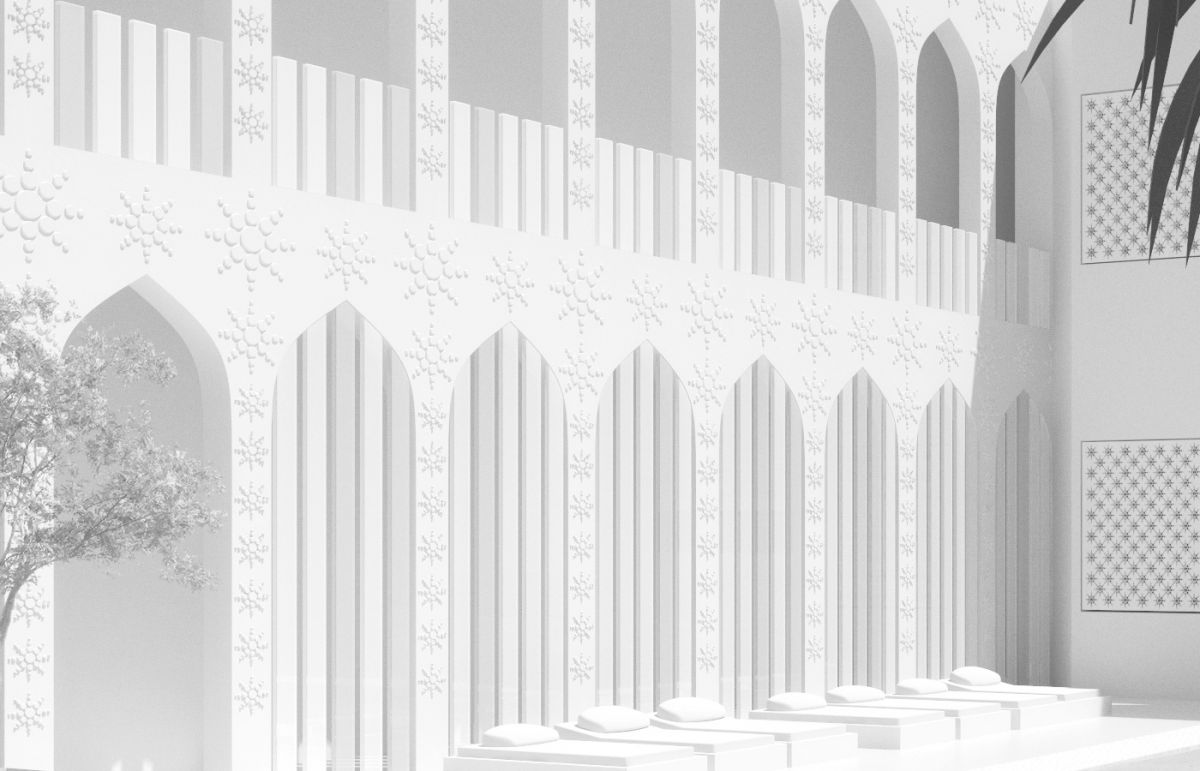 This Marrakech hotel also avoided electromagnetic pollution. Lighting with a weak magnetic field due to a limited amperage, reduced the disturbances. In the suites, bio-switches reduced low-frequency problems, wireless technology was avoided or restricted so that any visitor could move in an environment as close as possible to perfect purity.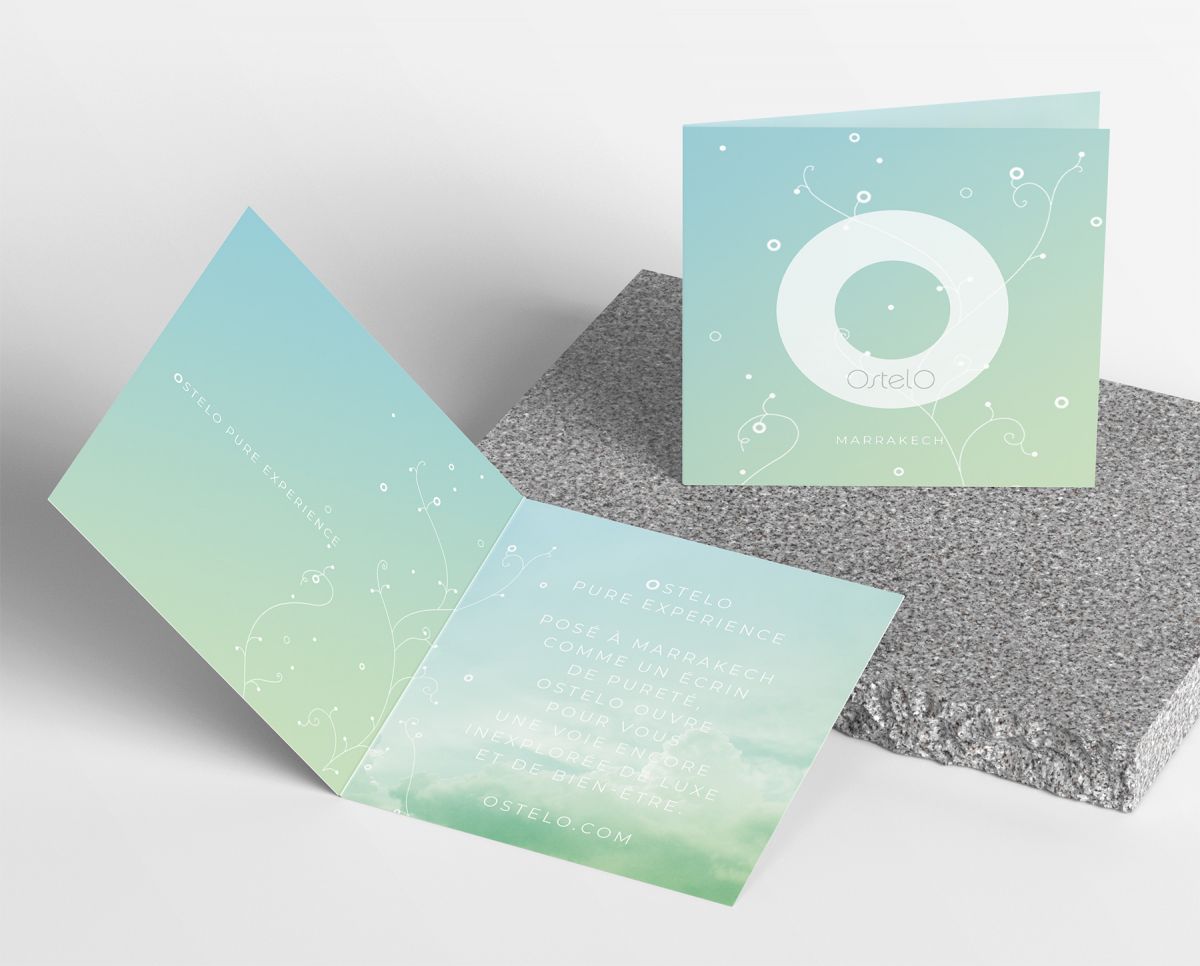 Between 2008 and 2011 Hypnoluxo was in charge of photographing the construction stages of the Ostelo hotel in Marrakech, creating a brand image and producing the hotel's website. Alas, the project was never finished. Discord between the promoters meant that the funds necessary for the realization of this ambitious project no longer followed and the project ultimately did not come to fruition.
Below are the logo and branding tests carried out for Ostelo. The gray version of the logo was produced for corporate communication and the colored version was intended for the external communication (general public) of the place.