lobbying of the biggest European football clubs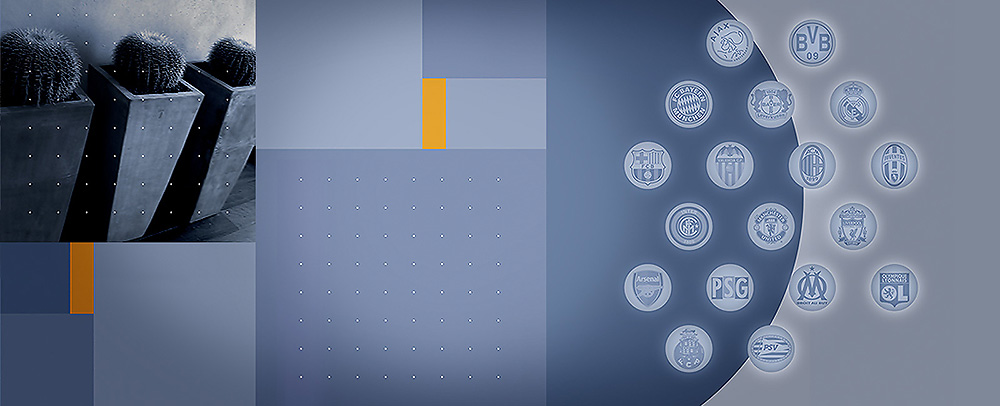 The G-14 was the lobbying organization for Europe's largest, wealthiest and most influential professional football clubs. The G-14 was founded in 2000 by 14 members (AC Milan, AFC Ajax, Borussia Dortmund, FC Barcelona, FC Bayern München, FC Internazionale Milano, Futebol Clube Do Porto, Juventus Football Club, Liverpool Football Club, Manchester United, FC Olympique de Marseille, Paris Saint-Germain, PSV, Real Madrid CF) joined in 2002 by four other clubs: Arsenal Football Club, Bayer 04 Leverkusen, Olympique Lyonnais, Valencia CF.




Their aim was simple: to find a constructive way to reform a system in which their voice was not heard and to establish a meaningful executive role for clubs in the management of international football. The mission of the G-14 was therefore to defend the interests of affiliated clubs with UEFA, FIFA, sponsors and broadcasters. The headquarters of the G-14 were in Brussels with its General Director Thomas Kurth and Geneviève Berti as Director of Communications. The 18 members of the G14 met 4 times a year in General Assembly and discussed crucial points affecting football clubs, agreeing on their positions and their policy.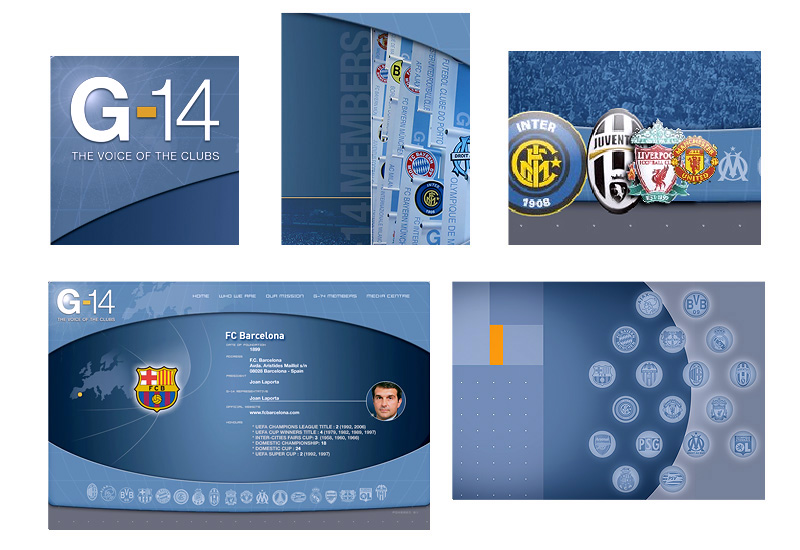 We were responsible - from 2002 until the dissolution of the G-14 in 2008 - for the design and production of print & online communication media for the G14. Graphic identity, corporate brochures, reports, visual design for event media, creation of advertising campaigns. In 2005, the design, production and hosting of the G-14 website.
In January 2008, under pressure from UEFA and FIFA, the G-14 was dissolved and replaced by the ECA (European Club Association) in Nyon, Switzerland. UEFA will now recognize a power to clubs through this new structure. The main demands of the G-14 were thus recognized by the 2008 agreement between FIFA and European clubs.
The image gallery