How to optimize the natural referencing of your pages?
The question of on-page SEO is quite common: Should I optimize all my pages? Are they all subject to being seen on Google?
SEO (Search Engine Optimization), is a complex, technical and evolving discipline. Search engine optimization brings together a set of techniques that enhance the visibility of a site in the natural results pages (SERPs) of a search engine.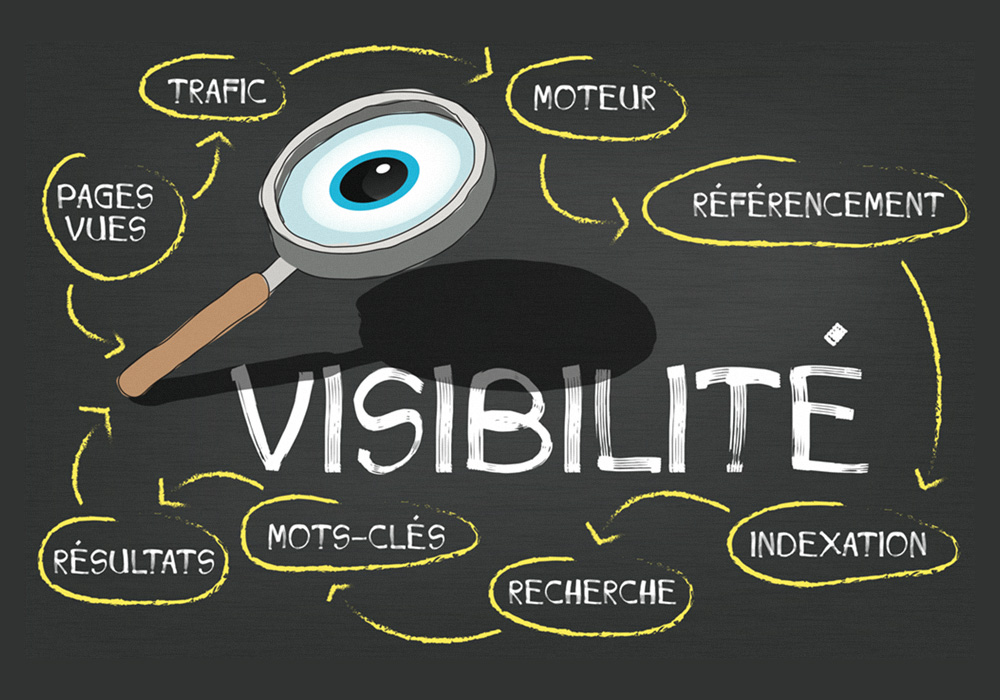 If the content is absolutely essential, other factors come into play for optimal SEO. These multiple parameters are detailed below:
THE CONTENTS
RELEVANCE AND ORGANIZATION
Search engines take into account the content of a site to position it. They favor textual content that is easier to understand by an algorithm. Google works on a system of user queries, with keywords keywords. They are the basis of your SEO: as in a book, each web page has keywords that allow you to establish its theme.
The choice of key words or expressions on which you want to position yourself is essential. You will need to use the words used by your target audience.

The organization of the pages in the site must facilitate exploration by Internet users, but also by search engine robots. The tree structure of the site must be logical by properly classifying the topics covered.

Each page of the site should preferably be optimized for the targeted keyword expression. A semantically rich text (synonyms, references), corresponding to a relevant strategy, will facilitate classification by the engine.

Pages with low content or too many duplicates can also be penalized.

Within the pages, the optimization of image tags, the hierarchy of titles, will bring a plus.

Internal links between pages (on the right key phrases) facilitate access to detailed information for the user as well as a good understanding of the importance of the pages for the engines.

The frequent publication of new content promotes positioning on new expressions, it is also an indicator of site activity for the engines. Integrating a blog or a news module makes it easier to put new articles online.
NETLINKING
QUALITY AND AUTHORITY
The links that point to your site in Mauritius are an important vector for increasing the notoriety of the site among users and search engines.
The number of links pointing to your site impacts your positioning. It is preferable to have links from different domain names, from different types of sites (news, blogs, forum, institutional sites, etc.)

The sites where your links come from are very important. They positively qualify your linking if you have links from sites recognized by the engines and authoritative.

The location of links pointing to your site affects your credibility in the eyes of search engines. A link well placed in the editorial will generally have more effect than a link lost at the bottom of a footer. The neighborhood of your link also impacts your positioning. It is generally better to see your link surrounded by words recalling your theme and in a page dealing with the same subject, rather than a link in the middle of others in a sloppy "partners" page.

The link text that points to your pages directly affects your positioning. It is better to get a link on a keyword than on the traditional "click here".

It is very effective to obtain deep links (links pointing to the internal pages of your site) in order to "push" each of your pages on specific key phrases.
ACCESSIBILITY
AND THE SPEED OF PAGE DISPLAY
It covers several concepts that come together. Generally, a multi-platform accessible site will also be accessible for disabled people using specific software.
Content that is not accessible on the various hardware on the market will rarely be accessible for an engine. A non-responsive site, for example, inaccessible on an iPhone / iPad, will not be properly referenced by a search engine.

Well-structured pages (HTML markup) will be easier for the algorithms to understand.

The speed at which your pages are displayed has a strong impact on user behavior. Most of them won't stay on a site for too long to show up. This handicap also hinders search engine robots in the crawl of pages.
TRUST
A somewhat complex concept, which is based on the image that you give of your site to search engines.
Site authority is a kind of trust mark given to you by an engine. Google attributes a strong authority to Wikipedia, much less to a sky blog. The number and quality of incoming links to the site influence its authority.

The history of the site, its past, impact the confidence that an engine can have in it. A site that has hosted malware or viruses, that has changed content and theme 10 times or that has changed ownership 10 times, maybe less well-considered.
SOCIAL NETWORK
These web players indirectly influence the perception that search engines may have of your site.
A page whose URL is tweeted, shared on Facebook or Linked In will undoubtedly be perceived as qualified by human users.

But above all, it will have the opportunity to be included on various sites or blogs, this generating natural links.

We can also consider the visibility contribution of Google's authorship program which, with the display of a photo, highlights the content you have published on Google Plus if the visitor is connected to his Google account.
THE USER
We have deliberately placed it last, yet it is the heart of your SEO actions. Without it, positioning and visibility would be useless.
It also affects your ranking. Its geolocation, its search history, the duration of its visit, all these factors impact the perception of your site by the engines and influence the display of it in the results.

It is likely that his own actions such as not staying on your site after doing a search, then returning to Google to see the other results can in the long run (negatively) influence your ranking.